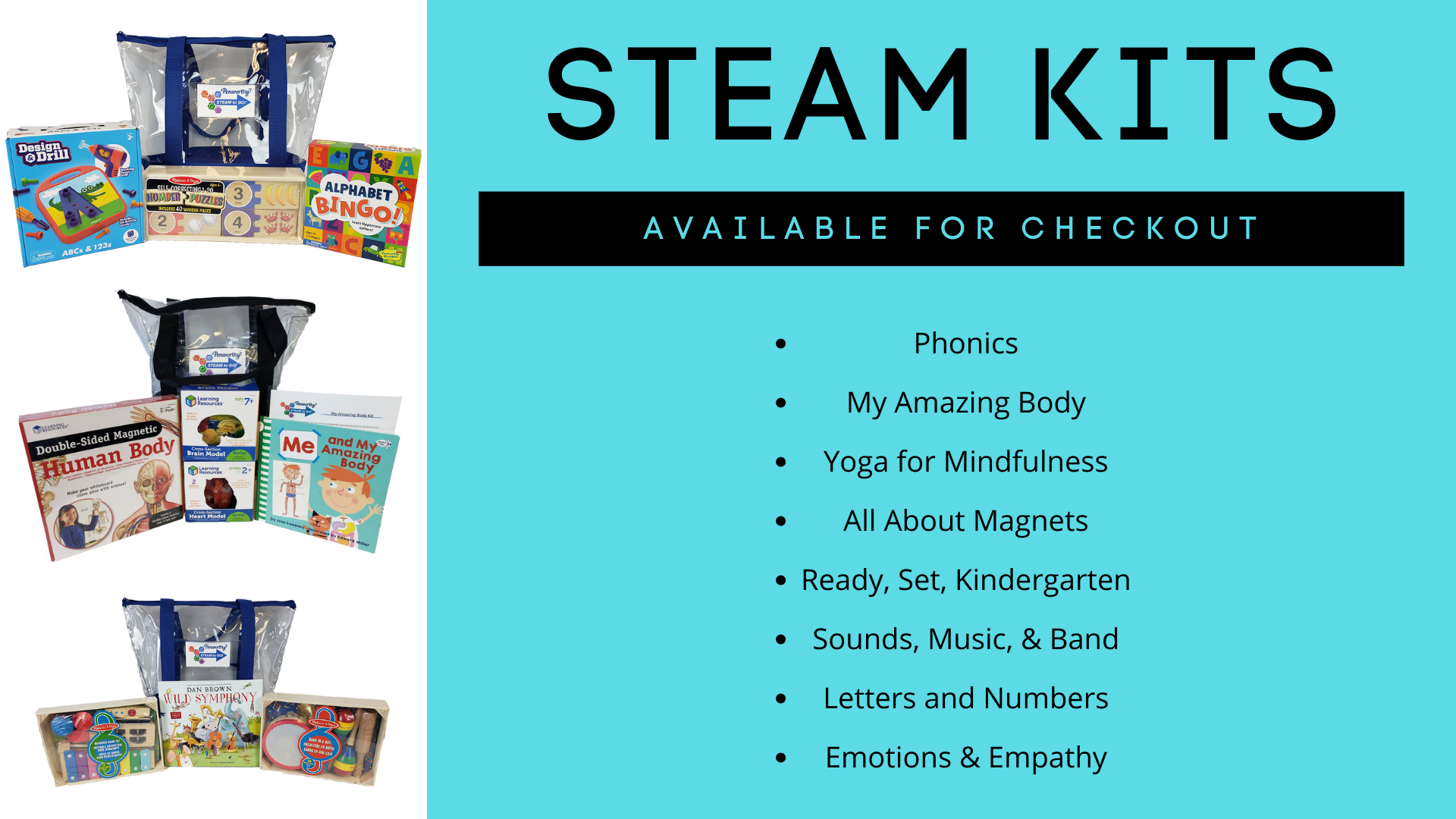 We have STEAM kits available for checkout! You may place a hold on these items by clicking on the links below. Kits check out for 1 week and must be picked up and returned at the Whitewater library. You may also ask for these items at the Circulation desk and they are located in the Children's section.
Fun games and activities to teach early reading and spelling.
The hands-on mainpulatives for the heart, brain and skeleton, along with the book, "Me and My Amazing Body" will provide children with an in-depth look into the human body and create an appreciation for everything their bodies can do.
A delightful introduction to yoga and mindfulness that encourages teamwork and healthy physical activity. Designed to encourage children to experiment with basic yoga poses and build confidence using two engaging games for multiple players.
A dynamic, hands-on introduction to the fascinating powers of magnets.
A comprehensive collection of activities and hands-on tools designed to spark curiosity while learning age-appropriate subjects. Each component will help develop problem solving and fine motor skills while having fun.
Play along and create fun songs using the band equipment provided to encourage creative play and help children experience the fun of making music.
Kids will love Dr. Seuss's ABC book, along with Alphabet Bingo and self-correcting number puzzles. Keep kids actively engaged in learning with building letters and numbers with a kid safe toy drill to tie it all together.
Emotions & Empathy
---